I have investigated hundreds of crimes involving suspects entering through the front door with no video evidence of them doing so. (see about page)
I remember on numerous occasions, the police receiving a 911 call of a burglarized home and a police officer was literally down the street.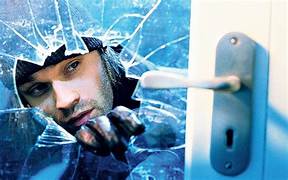 However, the suspect still manages to enter and exit the house before the arrival of law enforcement.
With burglary happening once every 23 seconds, having the best price ring video doorbell tool is a tremendous asset to the police. It helps the police apprehend the suspect and find your stolen property during a burglary or home invasion.
With that said, the public is concerned with companies keeping home doorbell videos on their servers. This private video information is to be kept secure and out of the hands of computer hackers.
Wireless Video Doorbells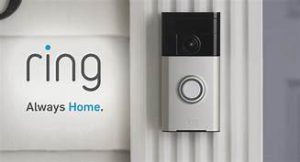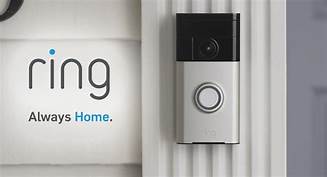 Lately, the internet has been buzzing about these wireless devices. And even though they have been around for several years, more and more people are purchasing these cameras for added security.
Recently, the company Ring partnered with many law enforcement agencies around the world to share doorbell videos when a crime has been committed at your home.
Crimes such as burglary, home invasions, and theft of routinely delivered packages may happen less often as more homeowners equip their residence with the best ring video doorbell.
But there is another essential element to all of this, and that is picking the best alarm company. As soon as your alarm sounds, you want a responsive company that immediately contacts you or the police.
A quick response by your alarm company gets the police to your location sooner and gives the police a better percentage of catching the suspect in the act of the crime.
Video Doorbell Companies
Many companies are selling these devices on the internet, and many of them have similar benefits and features. And as you continue to read this article, I will highlight this information to help you choose the right video doorbell for your home.
But I will not list all of the companies because this will only confuse you and make your choice more complicated when comparing products and prices.
How do Video Doorbell Work
These video doorbells are wireless and can be hard-wired into your existing doorbell. All of them produce high definition (HD) videos, but the clarity can vary depending on which one you choose.
Installation usually takes about 5 minutes on the wireless and 15 minutes on the hard-wired video doorbell.
Once install the video doorbell can be accessed through your mobile phone app, laptop, desktop, and smart TV. Using the mobile phone app, you can see, and talk live to your visitors outside of your home and observe packages delivered by FedEx, Amazon, or UPs.
Your doorbell will ring on your device after someone press your doorbell or triggers motion sensors in your device. At that point, you can use a two-way voice and watch the on-demand video of your visitors or intruders.
Battery Life
The quick-release rechargeable battery lasts anywhere from 6-12 months, and there are options for a more extended replaceable battery pack if you are away from home for more than a year.
Of course, using the hard-wire installation, your video doorbell will receive continuous power and won't need to be charge at any time.
As for the sound of the video doorbell, you will hear a ring on your mobile phone and computer upon someone pushing the doorbell button. However, if you want to listen to the traditional sound of your original doorbell, then you have to attach the video doorbell to the wiring of your home.
Pricing of Video Doorbells
All of the devices can be purchased anywhere from $99 to $349. Specific options such as a higher HD video resolution, motion detection, or having your video doorbell connected to Amazon Alexa may cost you an extra $10 a month.
Although the basic version of the video doorbell works without a paid subscription, the video footage is not stored. Please note, companies, Ring, and Nest do not store video footage without a subscription.
However, if you want your videos stored so you can use event share, there is a $3 monthly charge or a $30 a year charge for your subscription. And if you want the protection plan, it is $10 a month or $100 per year.
Return Policy and Warranty
Select companies have a 30-day trial, and most have a 30-day return policy. The Ring Video Doorbell most promoted by Amazon has lifetime theft protection. If stolen, Amazon will replace it for free. This particular protection is vital as these devices become standard in future built homes.
Ring Video Doorbell
This wireless doorbell is Amazon's first generation of a video doorbell. The main difference between the early model and the newer model, Ring Video Doorbell 2, is the video resolution and Price. Keep in mind this video doorbell works with Alexa and costs $328 for the pair.
Ring Video Doorbell Pro
Video Resolution:1080p HD
Wireless
Field of View: 160 degrees
Two-way talk
Motion Activated
Quick-release rechargeable battery pack
Knock Detection
Works with Alexa and Echo
Free 30-day trial
Ring Protect Plus (with a subscription for event sharing)
Lifetime theft protection
Hardwire only
Final Thoughts
There are other names of video camera doorbells such as Zimodo, Simplisafe, and Wisenet. However, the most popular are the Ring and Nest Hello video doorbells.
Please note that Ring has partnered with law enforcement to provide video evidence to police in the event of crimes. This critical piece of video evidence may be used in the court of law if you have a subscription plan.
My primary choice is Ring Video Doorbell 2 and Ring Video Doorbell Pro. The resolution is 1080p HD creating a perfect picture of your visitors and is integrated to work with the most popular
Also, take the time to read my article on Medical Alert Devices. Many baby boomers are retiring and living at home alone. This inexpensive medical protection is essential to our parents and grandparents.
Thank you for visiting my website and please subscribe and bookmark this site for future posts.  Take the time to comment below to have a conversation with me about this article or any other concerns. 
Thank you,
WMac